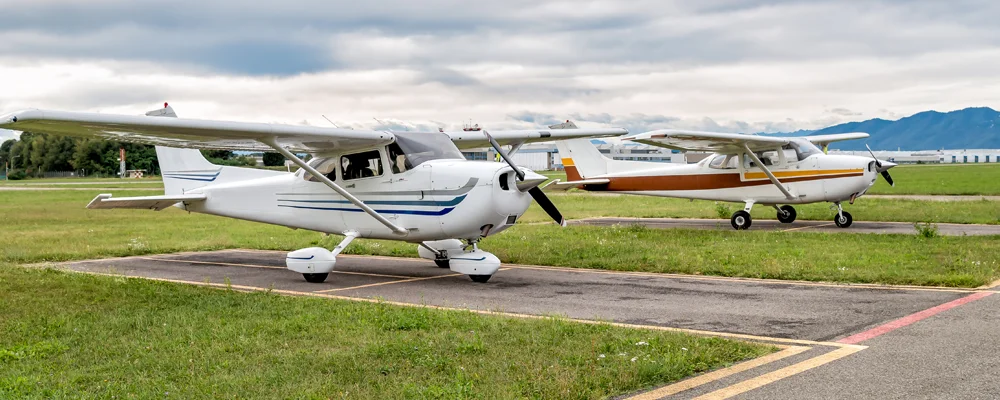 Did you know one of the oldest technologies used today in aviation is the battery?
Lead acid batteries were invented back in 1859 and not much has advanced in the design, which is primarily composed of lead and sulfuric acid in a plastic housing.  To put things in perspective, the first typewriter was invented in 1867; denim blue jeans in 1873; the telephone in 1876.; a record player in 1877; and the Wright Brother took to the skies in 1903 with the first fixed wing airplane!
EarthX believes in innovation and investing in the advancement of the aviation industry and is the first and only company in the world to have a 12V FAA TSO approved lithium battery for aviation use. EarthX also has a 24V FAA TSO approved lithium battery with more TSO approved models to come soon! Stand by for new aircraft to come standard with the EarthX batteries straight from the aircraft manufacturer!
It is a long, expensive, investment for any new technology to be adopted in the aviation market but EarthX is vested and has been pursuing this market for over a decade now and is the most trusted and used lithium battery in the experimental aircraft market, the UAV market, and with the addition of type certificated aircraft and STC approvals, EarthX is planning on taking over the certified general aviation markets too. Up until now, you had a choice of a heavy, lead acid Concorde or Gill battery. Times are about to change!
For individual aircraft owners, to install an EarthX battery in your certified aircraft, you need a field approval or an STC.  EarthX is offering the STC's free of charge as we attain them.  For aircraft manufacturers, we are excited to work with you on your new type certificated aircraft to get the EarthX battery as your battery of choice.
Batteries for Certified Aircraft